As a Muslim woman who cares deeply about her faith, have you ever thought:
Last time a friend asked me about hijab I got defensive.
Most people would say my life is amazing but I feel empty all the time.
Every time I try to make some goals for myself they never work.
The other day when my daughter asked me a question about Islam I ended up getting angry instead of answering her question.
I'm embarrassed about how messy my house is.
After that philosophy class, I've started to have some doubts about Islam. Does God really exist? If so, why is there so much suffering in the world?
I feel blah all the time. My life isn't that bad, so shouldn't I be grateful?
Last time someone asked me a question about Islam at work, I froze, even though it was a simple question.
I wish I could feel more connected to Allah.
My closet is such a mess I can't find anything to wear.
I wish I could learn how to stand up for myself without being one of those rude and annoying Muslims who's always angry at the world.
I wish I could learn how to stand up for myself without being disrespectful to my family.
I always get overwhelmed when I invite guests over because then I have to clean the whole house.
I want to stop apologizing for being Muslim.
I wish I could eat better but I just don't have time to cook.
I wish I had more willpower. I can't seem to stick to my goals no matter how hard I try.
All I want is one minute to myself.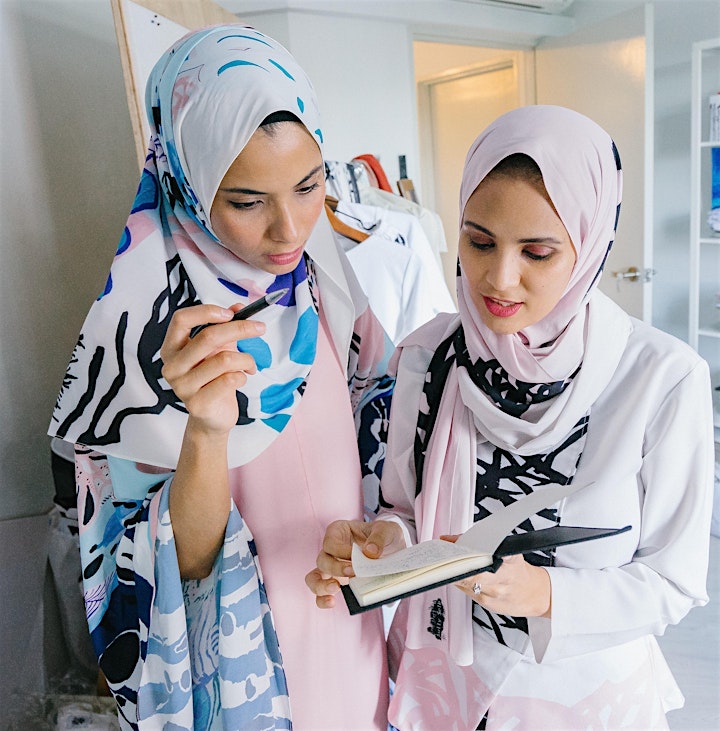 If you answered "yes", then join me for my upcoming 8 day intensive *for sisters only* starting March 6th.
In this program, you will be guided step-by-step as you create your very own Personal Growth Plan covering the 6 key areas of your life.
This is not a lecture series. It is a highly interactive program with a small, supportive community of like-minded sisters where you'll learn everything you need to survive and thrive as a Muslim in America in these uncertain times.
It's based on my 5 C's of Personal Growth for Muslims, which are:
1. Connect With Allah
2. Care For Yourself
3. Commit To Your Growth
4. Communicate Effectively
5. Contribute
Visit https://personalgrowthformuslims.eventbrite.com to sign up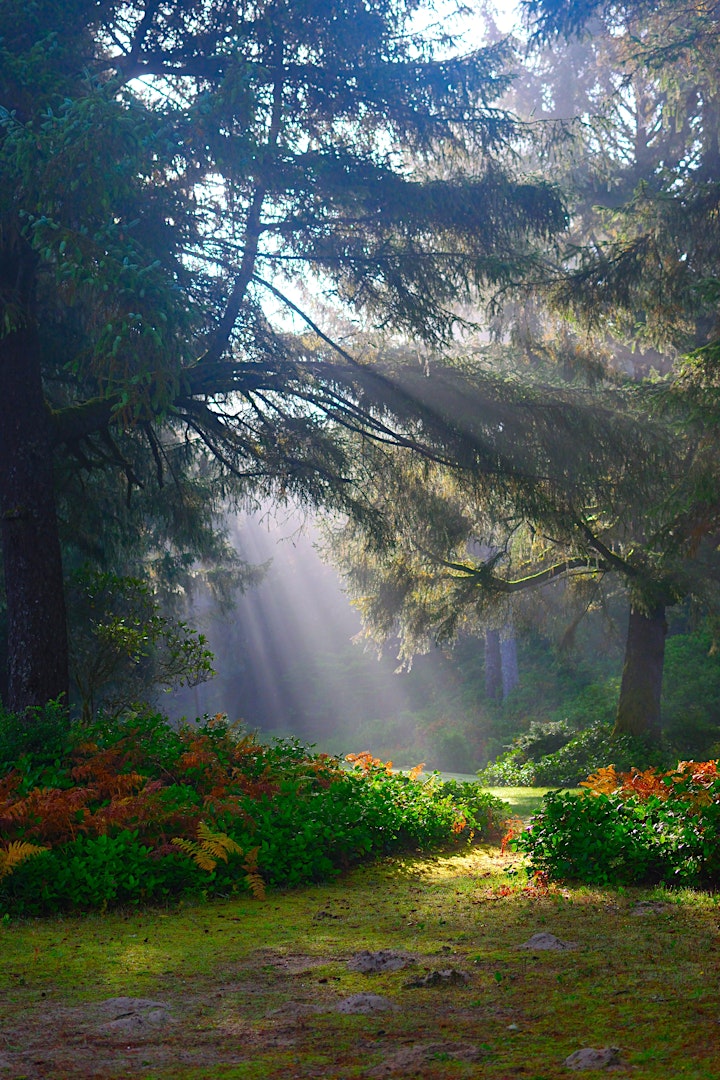 If you're ready for a change, join me for this heart-filled journey with other like-minded sisters as you learn how to navigate your life with more confidence, joy, and fulfillment.
Here's what others have said:
"Sr. Aisha's class has been such a life changing experience for me. She beautifully taught me how to organize ourselves physically and spiritually through Islam, so that we can be the most productive versions of ourselves. I feel much lighter and forgiving towards myself, after Sr. Aisha reminded us how forgiving and loving Allah is towards us. She's taught me how to be more confident of myself as a Muslim woman in America alhamdulilah. I highly recommend this class to everyone."
– Sarah Waqhar
____________________________
"This course is a life changing experience. I encourage you all to join this workshop. It's not like any other course I've taken before. Sr Aisha Arshad coaches you step by step teaching you skills that will help you on your personal growth journey. What I love the most is that the fabric of our spiritual growth is intertwined with every process and step. I've learned how to communicate better, how to stop the self doubt, change the mindset and I pray that I continue down this path of positivity and excel!!
JazakAllahukhairun Sr Aisha, May it be a sadqah jariyah for you Ameen 🤲🏻❤️❤️"
– Munirah Mansoor-Farooqui
____________________________
"The 8-day intensive "The Strong Believer "course has allowed me to gain more insight of how we can develop stronger connection with Allah swt and the very facts that dominate of how we portray our religion within our communities and non Muslims as well.Thank you for your effort in reviving our faith to the next level through self discovery and personal growth while nurturing confidence in a much needed positive amazing sisters group setting, it was enjoyable and influential at the same time."
– Nishat Haq
____________________________
"Alhamdulilah the course was a well structured journey of realisation and self discovery.
A microscopic and macroscopic view at ourselves and our world.
You are led hand in hand gently down the road of self discovery.
Unravelling misconceptions and slowly opening our mind to new prospects and possibilities.
A journey that equips you with new tools of self confidence.
A journey all too short."
-Sara Ahmed
____________________________
"I should" statements vs "I am" statements, how this changed my perspective of personal growth challenges, for example: "I should read more" vs "I am someone who reads on daily basis".
Best time for personal growth I ever invested 😍 in this course which focuses on the 5C's of Personal Growth for Muslims. Wish I had done this sooner…jazakallah khair Aisha Arshad
May Allah preserve you ameen
I can't wait for the book."
– Syeda Jannath
____________________________
"Just finished this course, 8 days spent with like-minded, goal-oriented sisters in a safe, no-judgement atmosphere. We all learned so much, led by an engaging and genuinely passionate teacher, Aisha Arshad. I'll make sure to share any upcoming events and courses led by her because I know so many of my friends would enjoy the course as much as I did."
– Umber Hanief
Visit https://personalgrowthformuslims.eventbrite.com to sign up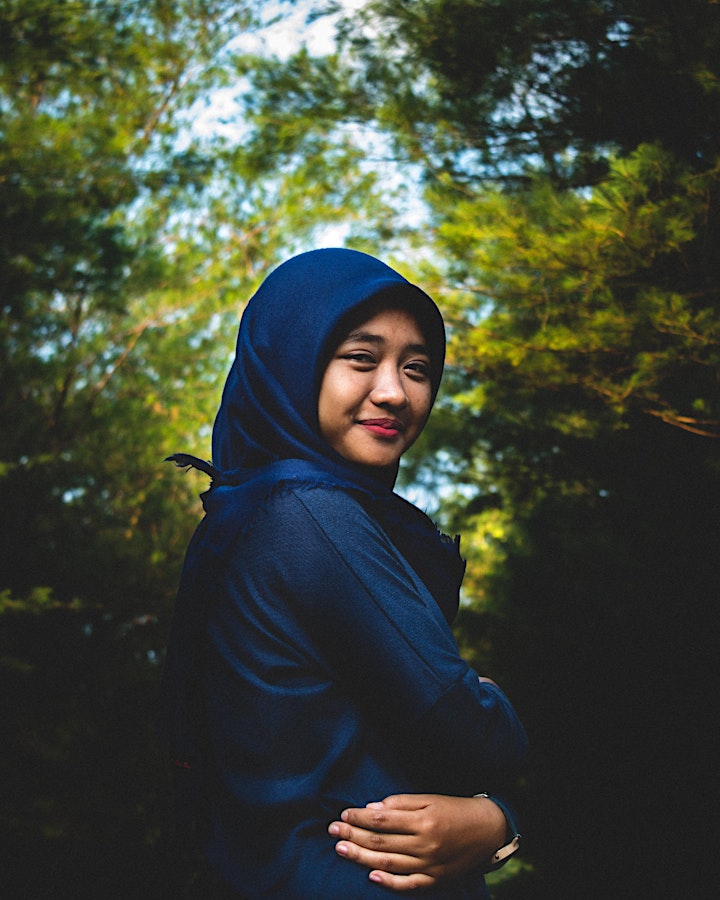 Here's an overview of the program:
Day 1
On Day 1, we will start with a brief welcome and introduction where you will get an overview of the entire program. Then we will do a unique visualization exercise that will allow you to get crystal clear on what it is you truly want.
Day 2
Connecting with Allah and surrendering to Him is our greatest source of strength as believers. On Day 2, you will be presented with some arguments from people who stopped believing in God and you will practice how to address these arguments.
Day 3
Sometimes even with the best of intentions, our negative thinking gets the best of us. This may not be due to a weakness of iman but rather due to a lack of understanding about how the mind works. On Day 3you'll learn some concepts from positive psychology and neuroscience that will help you overcome these challenges. Then we will do an exercise that will help you implement what you've learned in your own daily life.
Day 4
Improving our lives requires improving our habits, because as John Maxwell says, "You will never change your life until you change what you do daily." On Day 4 you will be gently guided through assessing where you currently stand in 6 key areas of your life, and you will start to generate some options about where you'd like to be, using the WWW.EBI technique.
Day 5
On Day 5, we will revisit your visualization exercise from Day 1 and then carefully choose the habits that will help get you there, using my NENI technique. I will answer your questions and provide personalized feedback to help you craft your habits.
Day 6
On Day 6 you will learn research-based strategies on how to communicate effectively about Islam with people of other faiths and backgrounds – whether they are curious or critical. You will learn simple conversation starters and graceful exit strategies that you can use in any situation, even if you're not an expert.
Day 7
On Day 7 you will learn research-based strategies on how to communicate effectively about Islam with other Muslims – especially those who may be struggling with their faith. You will have a chance to share your own personal experiences of talking to Muslims who were struggling and learn effective ways you can handle those conversations in the future.
Day 8
As Muslims we know that Allah did not create us simply to eat, sleep, work and pray. We must find ways to use our talent and creativity to serve the communities in which we live. However, this comes with its own set of challenges. On Day 8 you will learn how to avoid activism burnout, as well as how to stay true to your faith when volunteering outside your community.
BONUS SESSION
We will schedule a "Class Reunion" – a bonus session right before Ramadan begins – to re-visit your goals and make sure you're on track to experience your best Ramadan yet.
Visit https://personalgrowthformuslims.eventbrite.com to sign up
* Class meets online using Zoom
* Everyday from 8-9 pm EST
* March 6 – 13, 2021
* You will receive a link to your own Personal Growth Plan which we will work on a little each day in class
* This is a small group program and spaces fill up quickly, so sign up today
____________________________
"The strong believer is better and more dear to Allah than the weak believer, and there is good in both. Be vigilant for what is to your benefit, seek the help of Allah and do not falter. But when you are stricken by some setback, do not say: 'If only I had done such and such,' rather say: 'It is the Decree of Allah and He does whatever He wills.' For verily the saying 'if (i.e. if only I had) begins the work of the Devil."
– Sahih Muslim 2664
Visit https://personalgrowthformuslims.eventbrite.com to sign up